Project Overview
---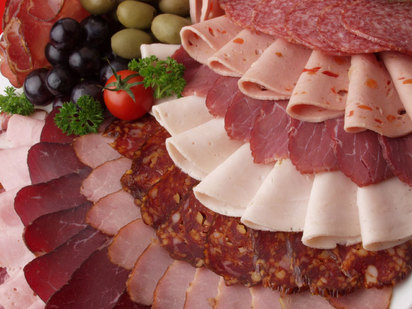 Wegmans Food Markets is a leader in the supermarket industry operating over 80 stores in 6 states with annual sales of over six billion dollars. We have been ranked on Fortune magazine's 100 Best Companies to Work For every year since it began in 1998 including a #1 ranking in 2005. We are able to accomplish all of these feats by focusing on a core set of values which instill caring, high standards and customer service in all employees.

This year's RIT project will focus on incredible customer service in our stores by engineering a solution for an automated deli kiosk.


The proposed project is a prepared foods kiosk with an initial focus on deli. The goal of this project is to implement a technology solution that will address queuing that occurs at the deli counter especially on high volume days. Often times our deli counters are located in high traffic areas adjacent to other prepared departments. The long lines are not only frustrating to customers waiting for service but also for customers who are blocked trying to shop in adjacent departments. By allowing customers to use a kiosk to order product in advance we eliminate the need for them to wait in line and free up much needed aisle space (especially important in our small footprint stores). In addition to the kiosk there is also a strong desire to integrate the solution in the form of a smartphone/tablet mobile application.
---