Development team of TourTrak
The official mobile application of the TD Five Boro Bike Tour
A Better Bike Tour
Bike New York, the non-profit organization who hosts the TD Five Boro Bike Tour, uses TourTrak to better manage the tour. Each year, around 32,000 riders participate in the race. With TourTrak, Bike New York can track the speed and location of each rider to immediately identify and address bottlenecks.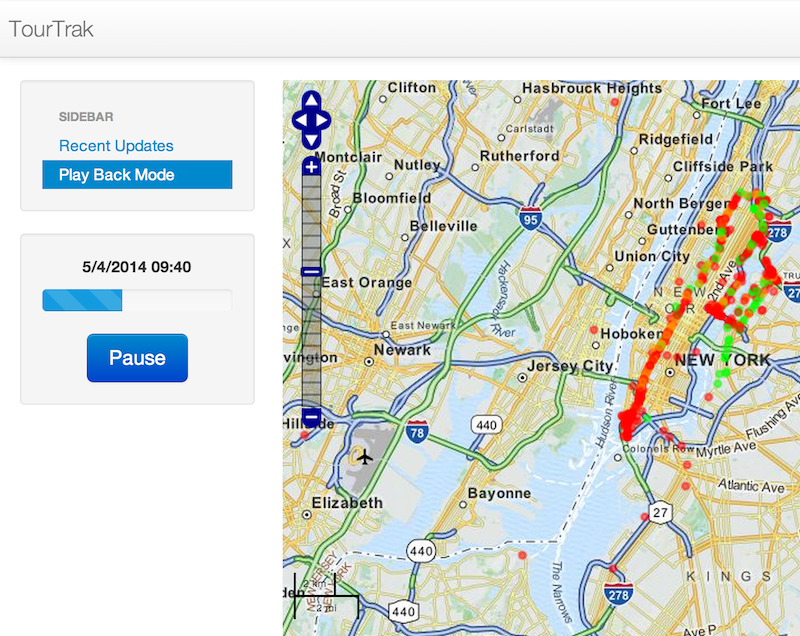 Rider-centric Features
TourTrak is context aware and provides users with an offline interactive map of the TD Five Boro Bike Tour that shows useful points of interest nearby them as they progress along the route. It also contains an extensive FAQ about the TD Five Boro Bike Tour to provide riders with all the information they need. Together, these provide a powerful guide come tour day right inside their pockets.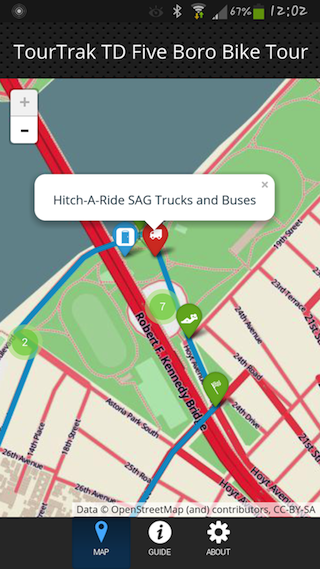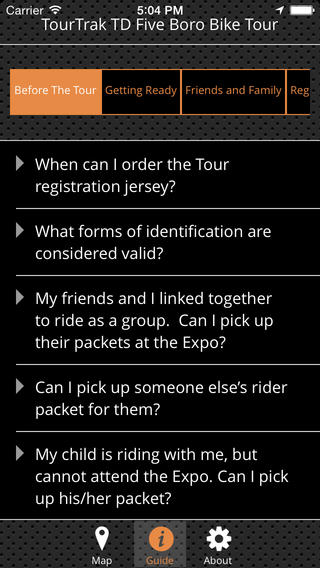 Cross-Platform
TourTrak is designed to support both iOS and Android devices, in order to best suit the needs of the TD Five Boro Bike Tour's riders.