Tioga Tae Kwon Do - Student Management System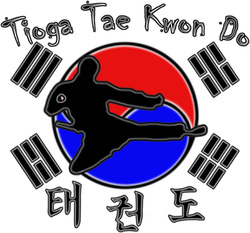 ---
Metrics we are tracking
Using the evolutionary development process methodology, there will be a release at the end of every iteration (every two weeks with a few exceptions around student breaks). Code is never perfect, these releases will have bugs, however the number of bugs should decrease over the length of the project. The team is using this Metric because we want to make sure the number of bugs decreases each iteration, and if that is ever not the case it will point out an issue for the team.
The evolutionary development process will allot for 10 releases to our project sponsor. This will allow for the project sponsor to see the product as it's developed, which can potentially lead to two types of requirements defects. In one case the project sponsor will identify requirements we did not meet correctly. In the second case they will create new requirements after seeing the actual product.
Each week, each team member will log what they have accomplished during the week with the actual time it took and what they are planning on accomplishing in the next week with estimated times.
Each week, after all team members have completed their own detailed list of week accomplishments, their total actual time for the week and the estimated time for the next week will be placed on a combined document. This combined document shows the team's total estimated and actual times for each week.
---