Samuel A. Malachowsky
Senior Lecturer, Department of Software Engineering
Project Management Professional (PMP)

---
Watch this video to learn how Engineers should approach adding skills and experience to their resume.
---

Resume, Career
---
2020-09-25
---
Engineering a More Effective Resume Video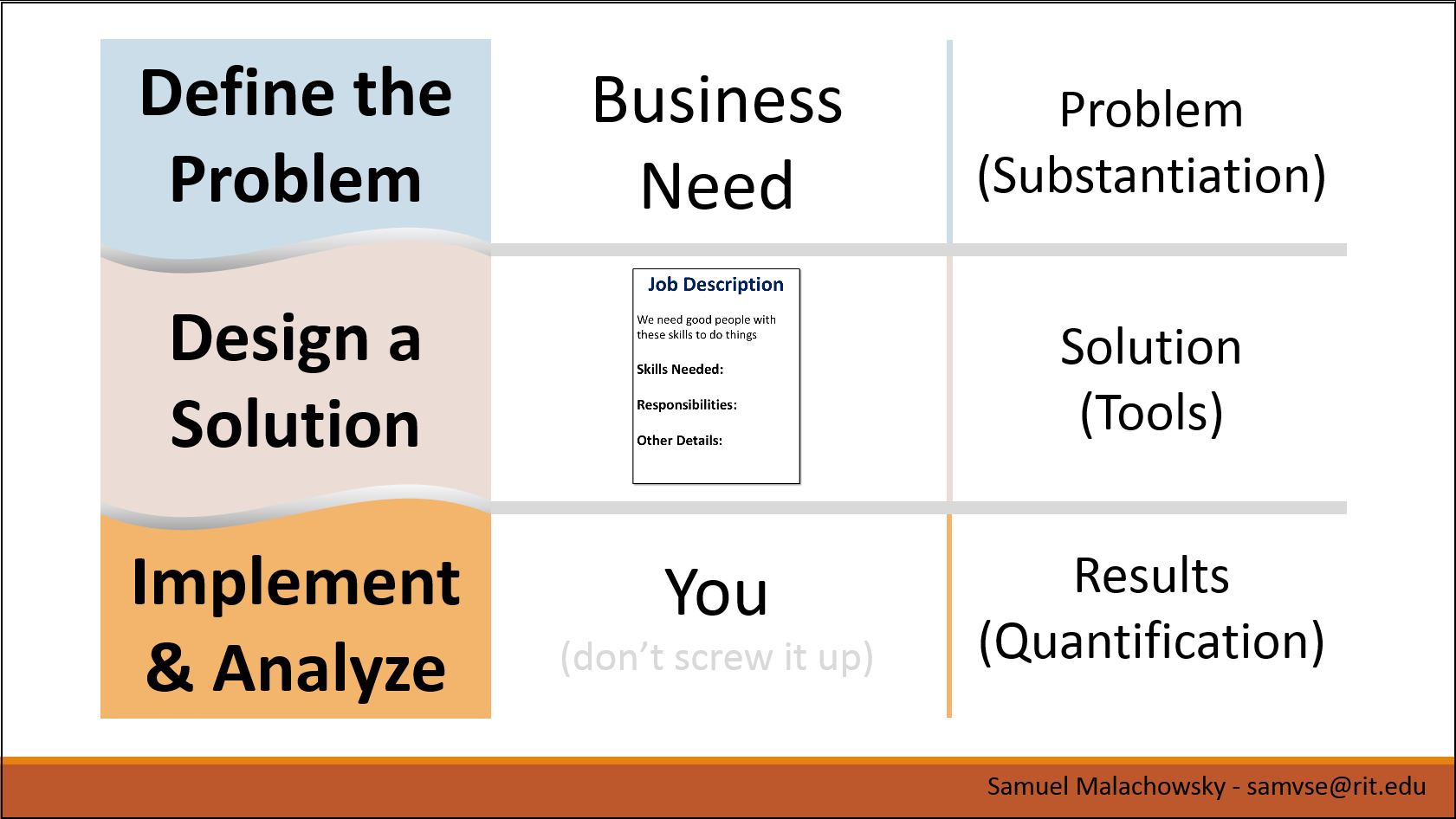 Over the years I've been working with students to improve their resume and job search prospects.  I've constantly asked myself "How should engineers approach the job search?"  As demonstrated in the following video, it really comes down to the basic engineering process - it can be applied directly to these elements of the resume.  The talk was kindly hosted by the Society for Software Engineers at RIT.
Related Articles:
Additional Articles:
Instructional Changes Brought About by COVID-Necessitated Classroom Tools
The teaching environment and tools nescecitated by the COVID pandemic has enabled some surprising new teaching efficiences. (

Classroom Engagement, Online Teaching, 2020-10-21)
Distributed/Scaled Agile Class Activity
In this classroom activity, the difficulties associated with distributing project work between agile teams is demonstrated and resolved. (

Agile, Classroom Engagement, Classroom Activities, 2017-03-23)
Maintenance Types Activity
This activity will help cement the three maintenance types in student's heads. (

Classroom Engagement, 2016-04-28)